back
Tête-à-tête Episode 1
La première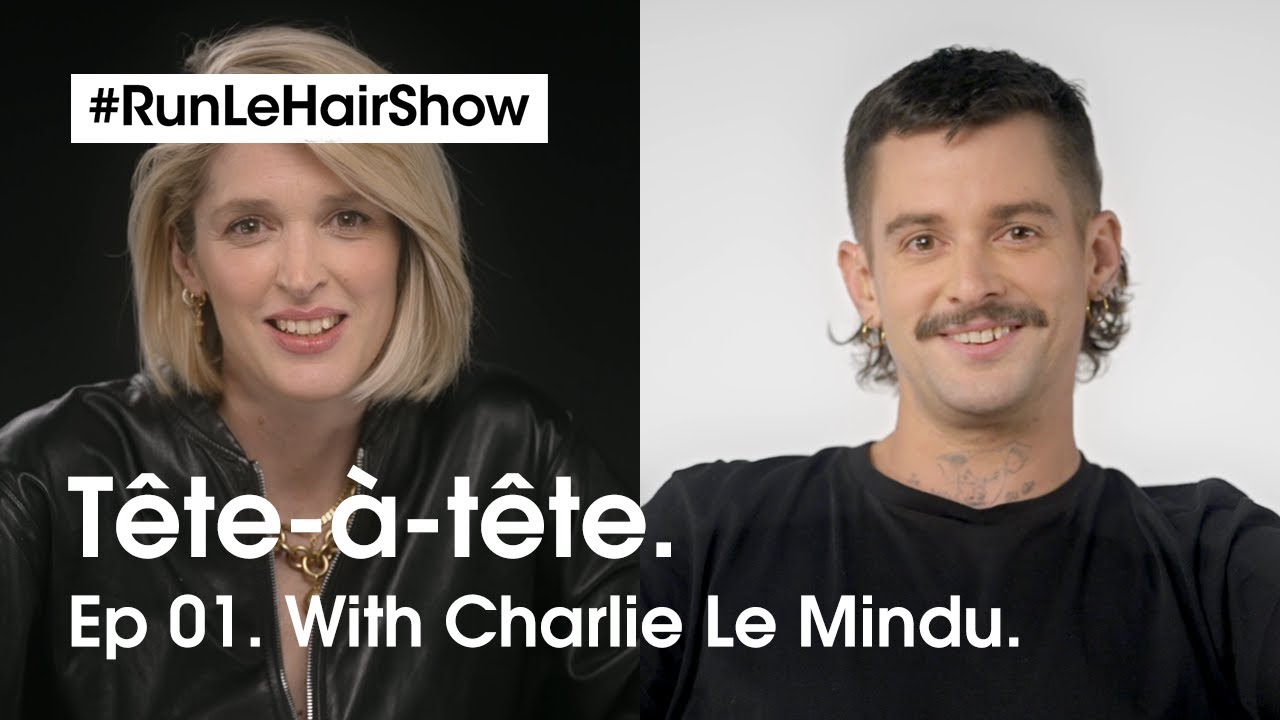 Get to know legendary Hair Designer & RUN LE HAIR SHOW Host, Charlie Le Mindu in an intimate interview led by Peggy Frey.
5 min
Speakers.
Charlie Le Mindu.
Hair Designer.
Charlie Le Mindu is renowned for his avant garde style and eccentricity in hair. From transforming hair into coats for his debut at London Fashion Week, to creating editorial spreads and costumes for the ballet, Charlie lives for the new, the moving & the innovative. Based in Brooklyn, Charlie is here to shake up the industry and of course, Run Le Hair Show.
Peggy Frey.
Fashion Journalist.
Driven by curiosity, Peggy Frey is a French Fashion Journalist and influencer who's always ready to ask the tough (and hilarious) questions. Peggy joins Run Le Hair Show to bring her understanding of beauty and fashion to the hair world.
Stay tuned for more
RUN LE HAIR SHOW.

Meet the hosts.